on Tuesday, February 22, 2022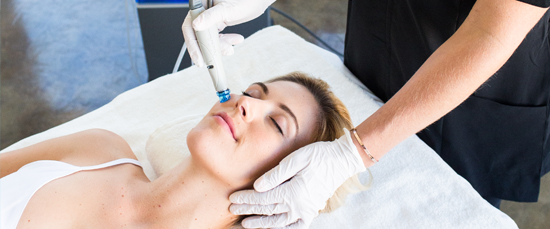 Get Quality Services When You Visit Laser Smooth Company In Gresham
Where in Gresham can you get top-notch service to remove unwanted body hair and improve your skincare? At Laser Smooth Company, of course! Our team brings the people of Gresham high-quality laser hair removal services and HydraFacial services. We help you look good and feel good by helping you take care of your skin and remove unwanted body hair. Book your appointment with Laser Smooth Company today! 
Have You Tried The HydraFacial Services At Laser Smooth Company?
Gresham locals looking to improve their skincare routine have come to rely on the HydraFacial services offered by Laser Smooth Company. If you haven't tried our HydraFacial service yet, consider stopping by and seeing for yourself why Gresham locals love the HydraFacial treatment! 
The HydraFacial Is Quick And Relaxing
The HydraFacial treatment is only 3 steps and it takes only 30 minutes. You get to relax while we cleanse, hydrate, and protect your skin. 
The HydraFacial Addresses A Wide Range Of Skin Issues
Whether you're worried about fine lines and wrinkles, want to even out your skin tone, or want to minimize other signs of aging, the HydraFacial treatment can help you. 
The HydraFacial Works On All Skin Types
The HydraFacial can help anyone because it works on all skin types. Congested oily skin, skin with enlarged pores, skin with uneven tone – you name it, the HydraFacial treatment will work for it! 
The Laser Smooth Company team is waiting to help you, so book your appointment today! 
Get Permanent Hair Reduction With Laser Hair Removal Services At Laser Smooth Company
Laser hair removal is the only way to permanently remove unwanted body hair and give your skin that fresh, smooth feeling all year. Laser Smooth Company offers the best laser hair removal services in the Gresham area. We offer our Gresham clients free consultations, and we'd love to help you take the first steps towards permanent hair removal. We are conveniently located at 2850 SE Powell Valley Rd in Gresham, Oregon. We are waiting for your visit. 
Contact us or call at (503) 867-6386 for your consultation.