on Tuesday, August 28, 2018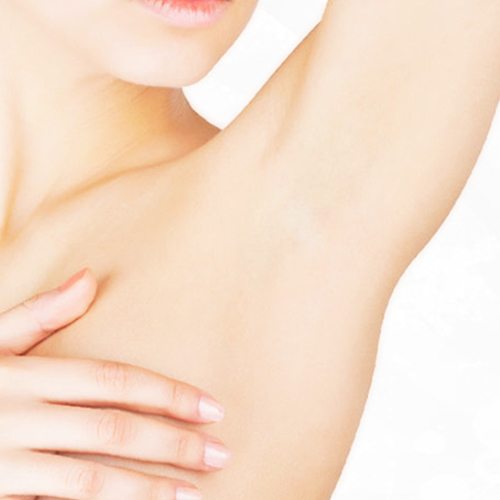 There's still plenty of time to enjoy our warm-weather clothing, and the last thing you want when going sleeveless is to flash everyone your underarm hair. The task of shaving, though, is so tedious, not to mention it can be supremely uncomfortable when your underarm hair begins to grow back in. Hair grows back thick and course, leading to itching and discomfort, and let's not forget the risk always posed as hair grows back in — those dreaded unsightly and uncomfortable ingrown hairs.
Wouldn't it be simpler if you could just zap away that unwanted underarm hair forever? Well, laser hair removal is designed to do just that! Laser hair removal permanently reduces bodily hair, and Laser Smooth Company offers the best laser hair removal in the Gresham area. No more fussing with razors while trying to awkwardly peer into your armpit to make sure all the hair is gone. No more accidental cuts. No more hot wax and ripping hair out of your sensitive skin. Instead, opt for the best hair removal option. Laser hair removal is safe and saves a lot of discomfort.
At Laser Smooth Company, we use the sophisticated and advanced Light Sheer Duet Laser. Light Sheer Duet Laser technology uses a process called Selective Photothermalysis or target destruction. This involves raising the temperature of the target high enough to damage the viable hair cells without damaging the epidermis and the surrounding tissues. Following follicular destruction, the debris of these cells will shed out and will fill with dermal fibers after approximately one month.
If you're looking to permanently reduce underarm hair and tired of repeating the process of shaving or waxing that hair away, then laser hair removal could be the right option for you. Click here for a list of our services, including underarm treatments.
Laser Smooth Company provides the best laser hair removal treatment to achieve the smooth, hairless skin you deserve. We are always open for free consultations, and we'd love to help you take the first steps towards permanently hair removal. We are conveniently located at 2850 SE Powell Valley Rd in Gresham, Oregon, and are eager for your visit.
Call us at (503) 867-6386 today to schedule your free consultation.