on Sunday, October 17, 2021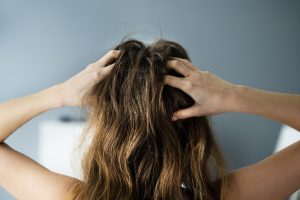 Gresham Locals Trust The Laser Smooth Company Team
The team at Laser Smooth Company is determined to bring only the best services to the people of Gresham. Be sure to call in today if you're looking for top-notch laser hair removal services or HydraFacial services. Gresham locals, it's never been this easy to look and feel good. Call Laser Smooth Company today and we'll help you book an appointment for top-notch laser hair removal or skincare! 
Do You Have Dandruff?
Dandruff, or a condition that causes the skin of the scalp to flake and fall off, is a common condition that can be difficult to get rid of. There are many possible causes for dandruff, including irritated and oily skin, not shampooing enough, dry skin, contact dermatitis, and skin conditions such as psoriasis and eczema. 
What Can I Do To Get Rid Of Dandruff?
The solutions for dandruff can be different for different people. However, if you live in the Gresham area, the Laser Smooth Company team invites you to try our Keravive Scalp Treatment. The Keravive Scalp Treatment is a treatment to help promote a healthy scalp that was developed with HydraFacial technology. This treatment can be used to treat not only dandruff but other scalp issues as well. How does it work? 
Clean and Extract – The first step involves cleaning the scalp and extracting dirt, oils, and impurities with HydraFacial's Vortex Technology.

 

Stimulate and Nourish – The Keravive Scalp Health Solution is used to stimulate and nourish the scalp.

 

Extend and Enhance – The HydraFacial Keravive Scalp Health Spray extends and enhances the benefits of the treatment.

 
Get your treatment today! 
Get Permanent Hair Reduction With Laser Hair Removal Services At Laser Smooth Company
Laser hair removal is the only way to permanently remove unwanted body hair and give your skin that fresh, smooth feeling all year. Laser Smooth Company offers the best laser hair removal services in the Gresham area. We offer our Gresham clients free consultations, and we'd love to help you take the first steps towards permanent hair removal. We are conveniently located at 2850 SE Powell Valley Rd in Gresham, Oregon. We are waiting for your visit. 
Contact us or call at (503) 867-6386 for your consultation.