on Tuesday, March 15, 2022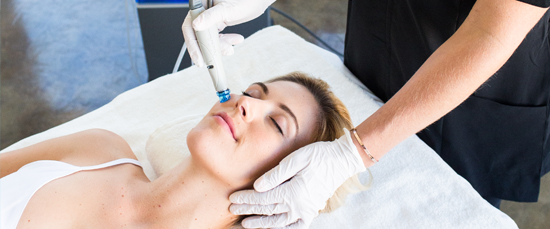 The Laser Smooth Company Team Is Eager To Help Out Gresham
When you're able to look your best, it is often easier to feel at your best as well! The Laser Smooth Company team is dedicated to helping Gresham locals look good and feel good through our expert services. If you live in the Gresham area, don't hesitate to stop by and try out our laser hair removal services and HydraFacial services for yourself! The Laser Smooth Company team is here and eager to help. 
The Top Reasons You Should Try A HydraFacial
More and more Gresham locals are falling in love with the HydraFacial services that are now available through Laser Smooth Company. If you haven't had the opportunity yet, you should be sure to stop by to try the HydraFacial for yourself! Why? 
The HydraFacial Is Quick And Easy
The HydraFacial won't mess up your busy schedule. It's only a 3-step process and only takes about 30 minutes to complete! 
The HydraFacial Works For All Skin Types
No matter your skin type, the HydraFacial treatment can help you. HydraFacial addresses a wide range of skin issues, including fine lines and wrinkles, uneven skin texture, brown spots, congested and oily skin, and more. 
The HydraFacial Offers Quick And Long-Lasting Results
The results of the HydraFacial can be noticed immediately after the treatment – and it also offers long-lasting benefits! 
The HydraFacial Cleanses, Hydrates, And Protects Your Skin
This treatment isn't just about cleaning your skin. It also offers your skin the hydration it needs as well as protection in the form of peptides and antioxidants. 
Don't wait – try our HydraFacial services today! 
Get Permanent Hair Reduction With Laser Hair Removal Services At Laser Smooth Company
Laser hair removal is the only way to permanently remove unwanted body hair and give your skin that fresh, smooth feeling all year. Laser Smooth Company offers the best laser hair removal services in the Gresham area. We offer our Gresham clients free consultations, and we'd love to help you take the first steps towards permanent hair removal. We are conveniently located at 2850 SE Powell Valley Rd in Gresham, Oregon. We are waiting for your visit. 
Contact us or call at (503) 867-6386 for your consultation.