on Monday, January 10, 2022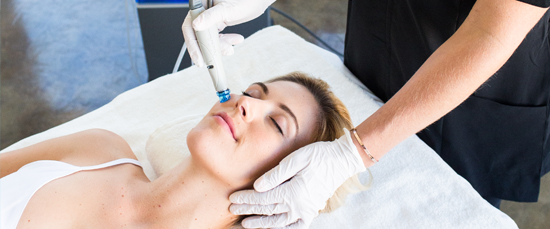 Laser Smooth Company Brings Quality Services To Gresham
For years, the Laser Smooth Company team has provided Gresham locals with the means to look better and feel better – and now we'd like to do the same for you! Gresham locals, stop by Laser Smooth Company today to receive top-notch services – including laser hair removal services and HydraFacial services. We look forward to your visit. 
Step Up Your Skincare Game In The New Year
It's a brand new year, Gresham! This year, the Laser Smooth Company team challenges you to take better care of yourself. Give your body and mind the care it needs, and be sure to take some time to relax. 
If you're looking to up your skincare game this year, then Laser Smooth Company can help you! Stop by and try our amazing HydraFacial services. 
What Is A HydraFacial?
HydraFacial is an amazing treatment that can give you the best skin of your life! It's quick, easy, and relaxing. All you have to do is lay back while we give your skin the nourishing treatment it needs.  
It's done in just 3 simple steps: 
Cleanse & Peel. 
Extract & Hydrate 
Fuse & Protect

 
Don't wait – get your HydraFacial treatment at Laser Smooth Company today! Start this new year off by giving your skin the care it needs so you can look better and feel better. Contact Laser Smooth Company today to learn more about HydraFacial. 
Get Permanent Hair Reduction With Laser Hair Removal Services At Laser Smooth Company 
Laser hair removal is the only way to permanently remove unwanted body hair and give your skin that fresh, smooth feeling all year. Laser Smooth Company offers the best laser hair removal services in the Gresham area. We offer our Gresham clients free consultations, and we'd love to help you take the first steps towards permanent hair removal. We are conveniently located at 2850 SE Powell Valley Rd in Gresham, Oregon. We are waiting for your visit. 
Contact us or call at (503) 867-6386 for your consultation.