on Tuesday, May 10, 2022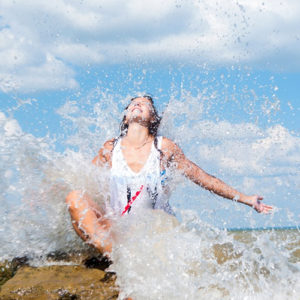 Remove Unwanted Body Hair And More At Laser Smooth Company In Gresham
If you live in the Gresham area and haven't made use of Laser Smooth Company's top-notch services, you're missing out! Stop by today to try our laser hair removal services and our HydraFacial services. Remove unwanted body hair and keep your skin looking and feeling its best. Don't wait – contact the Laser Smooth Company team today for an appointment! 
How To Keep Your Skin Hydrated
Hydration is a key part of keeping your skin smooth, soft, and healthy. Outside of drinking water, though, what are some additional tips on how to keep your skin hydrated? 
Using Moisturizer
A moisturizer is a great way to keep your skin hydrated. It's best to apply moisturizers a few minutes after showering or bathing. 
Adjust Your Diet
Your diet can affect your skin's hydration, too. Eat foods that are rich in essential fatty acids to keep your skin hydrated. Such foods include salmon, walnuts, pumpkin seeds, olive oil, etc. 
Turn Down The Temperature In The Shower
Do you shower or bathe with very hot water? If so, try turning it down so the water is just warm, not hot. Running your water too hot can take moisture from your skin. 
Adjust Your AC And Furnace
Turning up your AC or furnace too high can actually leave your skin feeling dry and irritated. Consider moderating how high you turn up both of these systems. 
Try A HydraFacial Treatment At Laser Smooth Company
Laser Smooth Company is proud to offer HydraFacial treatments for our Gresham clients. The HydraFacial treatment keeps your skin looking and feeling good by cleansing, hydrating, and protecting your skin. Try it for yourself today, Gresham locals! 
Get Permanent Hair Reduction With Laser Hair Removal Services At Laser Smooth Company
Laser hair removal is the only way to permanently remove unwanted body hair and give your skin that fresh, smooth feeling all year. Laser Smooth Company offers the best laser hair removal services in the Gresham area. We offer our Gresham clients free consultations, and we'd love to help you take the first steps towards permanent hair removal. We are conveniently located at 2850 SE Powell Valley Rd in Gresham, Oregon. We are waiting for your visit. 
Contact us or call at (503) 867-6386 for your consultation.