on Tuesday, January 17, 2023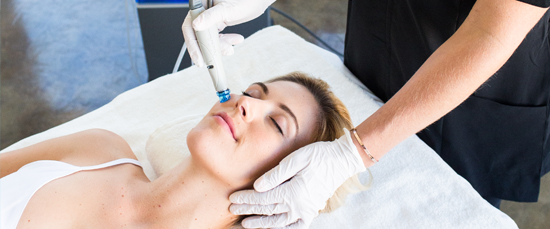 Get Smooth, Hydrated, Healthy Skin With The Help Of Laser Smooth Company In Gresham
Why do people in and around Gresham love Laser Smooth Company so much? It's because we offer top-notch services that give you smooth, hydrated skin that you'll love. Between our laser hair removal services and our HydraFacial services, you'll be amazed at how good your skin feels. Enjoy smooth, hair-free skin once you get rid of unwanted body hair. Cleanse and hydrate your skin with a HydraFacial treatment. Don't wait – see the benefits of our services for yourself when you visit Laser Smooth Company. 
Laser Smooth Company Offers The HydraFacial Treatment
Do you struggle to keep up with your skincare? Does your skin feel less clean than you'd like, or too dry? Do you wish you could get a boost to make your skin feel better? If so, you're in the right place. Laser Smooth Company is here for you, Gresham locals, when you need help with your skincare. How can we help? With the HydraFacial treatment. 
What Is A HydraFacial Treatment?
HydraFacial is a unique treatment that cleanses, hydrates, and protects your skin in three easy steps. You just lie back, relax, and we'll take care of you in as little as 30 minutes. Afterward, you'll look and feel better than before. 
What Are The Benefits Of The HydraFacial Treatment?
HydraFacial is designed to recharge, restore, and even out your skin. It will help minimize the signs of aging such as fine lines and wrinkles. It also events out and minimizes dark spots and sunspots. The HydraFacial is also versatile – it works with all types of skin! See for yourself today when you visit Laser Smooth Company. 
Get Permanent Hair Reduction With Laser Hair Removal Services At Laser Smooth Company
Laser hair removal is the only way to permanently remove unwanted body hair and give your skin that fresh, smooth feeling all year. Laser Smooth Company offers the best laser hair removal services in the Gresham area. We offer our Gresham clients free consultations, and we'd love to help you take the first steps toward permanent hair removal. We are conveniently located at 2850 SE Powell Valley Rd in Gresham, Oregon. We are waiting for your visit. 
Contact us or call at (503) 867-6386 for your consultation.