on Tuesday, August 23, 2022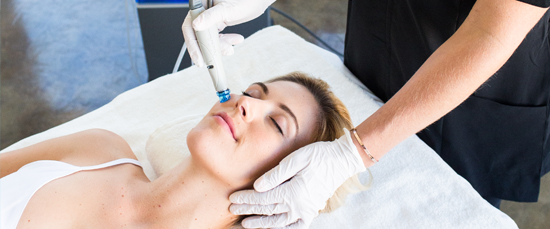 The Laser Smooth Company Team Is Here For You, Gresham Locals
They say when you look your best it's easy to feel your best. The Laser Smooth Company team is here to help Gresham locals do both – look good and feel good. How? With our professional laser hair removal services and HydraFacial services, of course! Let us help you get rid of unwanted body hair and improve your skincare today! Visit Laser Smooth Company to get top-notch services to look good and feel good. 
Gresham Locals, Would You Like A Chance To Relax?
The day-to-day hustle and bustle get to us all at times. Keeping up with your job, your family, and your studies can be tiring. The Laser Smooth Company team would like to remind Gresham locals that it's okay to take some time for themselves. It's okay to need some "me time." 
When you're ready for that "me time" in Gresham, why not stop by Laser Smooth Company and try our HydraFacial services? 
HydraFacial Is Relaxing And Soothing
HydraFacial is a great way to improve your skincare routine. The HydraFacial treatment is designed to cleanse, hydrate, and protect your skin. For many Gresham locals who opt for our HydraFacial services, however, it does more than just cleanse and hydrate their skin – it helps them to relax. 
You lay back while we cleanse and nourish your skin with this easy 3-step process. By the time we're done, you'll leave with your skin feeling recharged and rejuvenated! Try our HydraFacial services for yourself soon. 
Get Permanent Hair Reduction With Laser Hair Removal Services At Laser Smooth Company
Laser hair removal is the only way to permanently remove unwanted body hair and give your skin that fresh, smooth feeling all year. Laser Smooth Company offers the best laser hair removal services in the Gresham area. We offer our Gresham clients free consultations, and we'd love to help you take the first steps towards permanent hair removal. We are conveniently located at 2850 SE Powell Valley Rd in Gresham, Oregon. We are waiting for your visit. 
Contact us or call at (503) 867-6386 for your consultation.