on Wednesday, May 2, 2018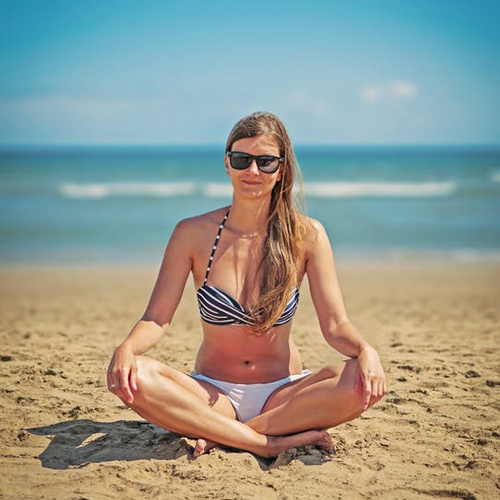 Sunscreen is already part of most of our daily skincare routines, especially those who spend considerable time outdoors, but there are even more ways to protect your skin. Boost the effectiveness of your daily skin protection routine with these tips to protect your skin from the inside out (none of which are a substitute for sunscreen, however.)
Check Your Meds
From The Mayo Clinic's website,
"Some antibiotics and over-the-counter medications can make you more sensitive to sunlight. Common drugs include antihistamines, such as Benadryl; nonsteroidal anti-inflammatory drugs (NSAIDs), like aspirin or ibuprofen; certain antibiotics, including Bactrim or Tetracycline; antidepressants; antipsychotics; and some oral diabetic medications. Check with your pharmacist regarding your medication side effects."
Skip Super-Hot Showers
Counter the hot weather with a cool or tepid shower instead. Hot showers as this can strip essential oils from your skin, leaving with less of your own natural skin protection and more vulnerable skin overall. We love a cold shower in the peak of summer, but your enjoyment may vary.
Safe Sunglasses
If you're a sunglass wearer, make sure your shades come with both UVA and UVB protection. Proper, protective sunglasses help prevent damage to your eyes as well as the sensitive skin around your eyes.
Laser Smooth Company is proud to perform hair removal for all individuals, in all areas of the body. We are located in Gresham, Oregon. Our clinic features the LightSheer Duet, the newest and most innovative laser hair removal system. Call Laser Smooth Company Today for a Free Consultation! Visit our Services page to learn more about our laser hair removal treatments.