on Tuesday, March 17, 2020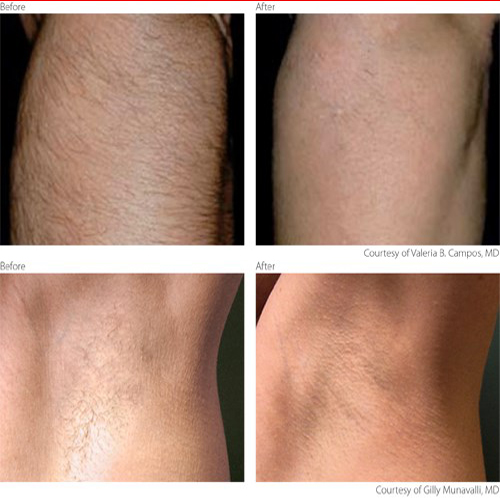 Get The Best Laser Hair Removal In Gresham
For Gresham's best laser hair removal services, opt for Laser Smooth Company. We're eager to help Gresham locals get the laser hair removal they desire in time for the summer. After laser hair removal, you won't have to worry about shaving or waxing anymore! Flaunt your hair-free skin with summer clothes and swimsuits this summer season.
If you're just considering laser hair removal for the first time, you may not have considered all of the ways in which laser hair removal can be applied. Here are a few more unexpected areas you can opt for when doing laser hair removal.
Laser Hair Removal for the Neck
Some people get a little course hair growth around their neck that they find embarrassing. This can be especially hard to hide if you have short hair or want to wear your hair up. Most commonly, this kind of hair growth can be found under the chin and at the nape of the beck. You don't have to stick t the tiresome task of shaving this hair away! Opt for laser hair removal in Gresham instead.
Laser Hair Removal for the Jawline
Women and feminine-presenting people who have coarse hairs at their jawline may prefer to have those hairs removed. Sometimes, as women age, areas that previously only had "peach fuzz" experience thicker hair growth. Laser hair removal can remove that hair! Men and people who are able to grow beards may decide they will never want a beard, too. Allow Laser Smooth Company to help with laser hair removal in Gresham.
Laser Hair Removal for the Sides of the Abdomen
If you have a hairy torso, you may or may not want laser hair removal. Generally speaking, even those who want to keep some body hair like to keep it contained to certain areas – and the sides of the abdomen typically don't fall in those areas. Get unwanted hair removed with laser hair removal in Gresham.
Get Permanent Hair Reduction With Laser Hair Removal Services At Laser Smooth Company
Laser hair removal is the only way to permanently remove unwanted body hair and give your skin that fresh, smooth feeling all year. Laser Smooth Company offers the best laser hair removal services in the Gresham area. We are always open for free consultations, and we'd love to help you take the first steps towards permanent hair removal. We are conveniently located at 2850 SE Powell Valley Rd in Gresham, Oregon. We are waiting for your visit.
Contact us or call at (503) 867-6386 for your consultation today.