on Monday, September 27, 2021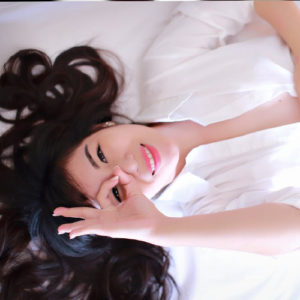 Laser Smooth Company Offers Laser Hair Removal And More In Gresham
Laser Smooth Company is a name that many in Gresham know and trust. After all, Laser Smooth Company has offered top-notch laser hair removal services to the people of Gresham for years. We're proud to be able to offer Gresham locals more than ever now! In addition to our laser hair removal services, Gresham locals can depend on Laser Smooth Company for HydraFacial services. Book your appointment today! 
HydraFacial Cleanses And Hydrates Your Face
HydraFacial, as the name suggests, is a facial treatment that cleanses and hydrates your face. This one-of-a-kind treatment takes only three steps and about 30 minutes! 
HydraFacial Is Easy As 1, 2, 3!
You don't have to worry about fitting the HydraFacial treatment into your busy schedule. It's easy and quick. Gentle exfoliation peels away old, dead skin. After, debris and dead skin are removed while your skin is moisturized and hydrated. Finally, your skin is protected by an infusion of antioxidants and peptides. HydraFacial leaves your skin glowing and healthy! 
HydraFacial Also Has a Treatment For Your Scalp
In addition to helping your face look better and feel better, HydraFacial can also be used to nourish and cleanse your scalp. After all, healthy hair starts with having a healthy scalp. If you want to cleanse your scalp, ask about the HydraFacial Keravive Scalp Treatment available at Laser Smooth Company. This process treats not only dandruff but also other scalp conditions. Cleanse and hydrate your scalp today to have healthier, fuller hair. 
Get Permanent Hair Reduction With Laser Hair Removal Services At Laser Smooth Company
Laser hair removal is the only way to permanently remove unwanted body hair and give your skin that fresh, smooth feeling all year. Laser Smooth Company offers the best laser hair removal services in the Gresham area. We offer our Gresham clients free consultations, and we'd love to help you take the first steps towards permanent hair removal. We are conveniently located at 2850 SE Powell Valley Rd in Gresham, Oregon. We are waiting for your visit. 
Contact us or call at (503) 867-6386 for your consultation.