HydraFacial Gives You The Best Skin Of Your Life
RECHARGE Minimize signs of aging and recharge skin
RESTORE Minimize the appearance of fine lines and wrinkles
EVEN OUT Minimize the appearance of dark spots and sunspots
Laser Smooth Company is proud to offer the one and only HydraFacial. This service is truly one of a kind. The HydraFacial delivers instant, long-lasting results for your skin that you can see and feel. It's a quick, easy, painless process that only takes 3 steps and 30 minutes!
The HydraFacial 3 Step Process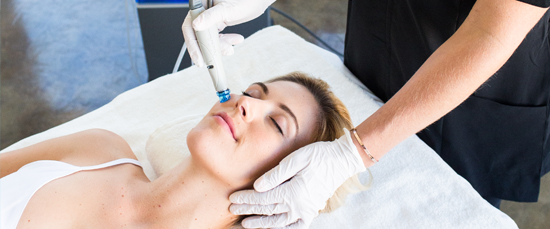 | | | | | | | |
| --- | --- | --- | --- | --- | --- | --- |
|   | 1. Cleanse + Peel |   | 2. Extract + Hydrate |   | 3. Infuse + Protect |   |
|   | Gentle exfoliation and relaxing resurfacing uncover a new layer of skin. |   | Painless suction removes debris from pores while the skin is nourished with intense moisturizers. |   | The skin is then saturated with antioxidants and peptides to maximize your glow. |   |
HydraFacial Works For Any Skin Type
Another unique feature that HydraFacial boasts is the ability to treat all skin types. It can address all of the following skincare needs:
Fine lines and wrinkles
Skin texture
Brown spots
Elasticity and firmness
Even tone and vibrancy
Congested and oily skin
Enlarged pores
HydraFacial Gives Life-Changing Results
When you choose HydraFacial, you're making a life-changing decision. With the help of HydraFacial, you can live confidently through amazing skin and make the best first impressions. Enjoy a relaxing HydraFacial today and delight in the results.
Call Laser Smooth Today
Summer is here! Get your skin healthy and hydrated!
Did You See HydraFacial on the Today Show?
Watch a short clip below!
Call Laser Smooth Today
Get your skin healthy and make your HydraFacial Appointment.