on Monday, June 7, 2021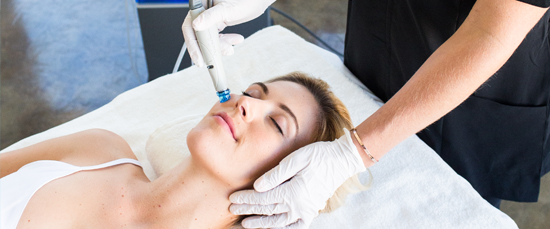 Gresham Locals Depend 
On
 Laser Smooth Company
The team at Laser Smooth Company is eager to help our Gresham clients. Whether you want unwanted, unsightly body hair removed or you want to treat yourself to a nourishing, refreshing HydraFacial treatment, we can take care of you! Just call Laser Smooth Company today to book an appointment for our laser hair removal services or our HydraFacial services. 
Is Your Skin Feeling Yucky After Spending Time 
In
 The Heat?
Let's face it – although it's fun to go outside and enjoy the summer weather, it can also leave your skin feeling less-than-great. Between the heat, sweating, and humidity, your skin has gone through the wringer! This summer, make sure to take care of your skin so you can both feel good and look good. 
How Can I Take Care 
Of
 My Skin This Summer?
Visit Laser Smooth Company for your very own HydraFacial treatment. As the name suggests, the HydraFacial is all about keeping your skin healthy and hydrated – resulting in a noticeable glow that you're sure to love! 
Cleanse, Hydrate, And Protect!
The HydraFacial starts with the cleansing process. Gentle exfoliation peels away old grime and dead skin cells. Then, that old grime is extracted while your face is given refreshing hydration. Finally, your skin is saturated with a mix of antioxidants and peptides to give you that extra protection. 
Get Your HydraFacial Treatment Today!
Don't wait – get your HydraFacial treatment today at Laser Smooth Company. You're sure to love how this unique treatment makes your skin feel. 
Get Permanent Hair Reduction 
With
 Laser Hair Removal Services At Laser Smooth Company
Laser hair removal is the only way to permanently remove unwanted body hair and give your skin that fresh, smooth feeling all year. Laser Smooth Company offers the best laser hair removal services in the Gresham area. We offer our Gresham clients free consultations, and we'd love to help you take the first steps towards permanent hair removal. We are conveniently located at 2850 SE Powell Valley Rd in Gresham, Oregon. We are waiting for your visit. 
Contact us or call at (503) 867-6386 for your consultation.