on Tuesday, June 29, 2021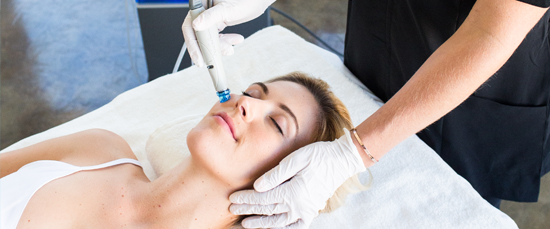 Treat Yourself At Laser Smooth Company In Gresham 
Gresham locals, when you want to treat yourself, don't hesitate to visit Laser Smooth Company. Our team helps our Gresham customers look good and feel good. Thanks to our laser hair removal services or our HydraFacial services, it's easier than ever for our Gresham customers to look and feel their best. Visit Laser Smooth Company in Gresham today! 
Recharge, Restore, And Even Out Your Skin With HydraFacial
The HydraFacial has quickly become popular among our Gresham customers as a relaxing, enjoyable treatment for the skin. Not only does the HydraFacial treatment leave your skin healthy, cleansed, and glowing, but the process is quick, easy, and painless. 
An Easy 3-Step Process
The HydraFacial is done in 3 steps over the course of 30 minutes. 
First is the Cleanse and Peel step. With gentle exfoliation, old debris, dirt, and dead skin cells are peeled back to reveal a healthy layer of skin. 
Next is the Extract and Hydrate step. A painless suction is used to remove the loosened debris from your pores. At the same time, intense moisturizers hydrate your skin. 
Finally is the Fuse and Protect step. For the final step, we saturate your skin antioxidants and peptides, leaving you with a healthy glow. 
It's as easy as that! Try our HydraFacial treatment and see for yourself why so many of our Gresham customers love it. 
Get Permanent Hair Reduction With Laser Hair Removal Services At Laser Smooth Company
Laser hair removal is the only way to permanently remove unwanted body hair and give your skin that fresh, smooth feeling all year. Laser Smooth Company offers the best laser hair removal services in the Gresham area. We offer our Gresham clients free consultations, and we'd love to help you take the first steps towards permanent hair removal. We are conveniently located at 2850 SE Powell Valley Rd in Gresham, Oregon. We are waiting for your visit. 
Contact us or call at (503) 867-6386 for your consultation.