on Tuesday, January 3, 2023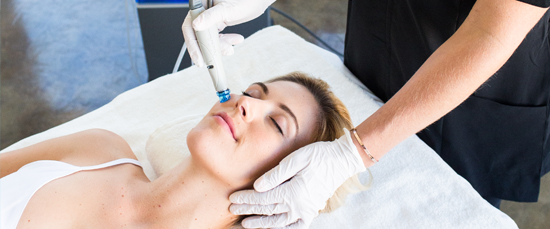 Laser Smooth Company Helps Improve Skincare In Gresham
Gresham locals know they can rely on the Laser Smooth Company team when they need help looking and feeling their best. Do you want help to take better care of your skin? Are you tired of unwanted body hair? Don't worry, the Laser Smooth Company team is here for you! Look and feel your best today and every day thanks to our laser hair removal services and our HydraFacial services. Don't wait – call to book an appointment now! 
Make A Resolution To Improve Your Skincare
As we go into this new year, have you considered the things you'd like to do better in 2023? Do you want to take better care of yourself? What self-care plans do you have in mind? Have you thought about how you can treat your skin better? 
Laser Smooth Company is here to make improving skincare easy. Make it your goal this year to improve your skincare routine with the help of Laser Smooth Company. 
How Laser Smooth Company Helps With Skincare
How can we help improve skincare in Gresham? With our HydraFacial services, of course! HydraFacial is a unique treatment that is quick, easy, and relaxing. You just lay back and let us take care of the rest. Over the course of approximately 30 minutes, we'll cleanse, hydrate, and protect your skin. That's right – all it takes is 3 easy steps. 
Gresham locals can come in for the HydraFacial treatment whenever they need a little boost for their skin. Have any special occasions coming up? Book an appointment for a HydraFacial treatment beforehand. Your skin will be left glowing just in time for your event! Call now to learn more. 
Get Permanent Hair Reduction With Laser Hair Removal Services At Laser Smooth Company
Laser hair removal is the only way to permanently remove unwanted body hair and give your skin that fresh, smooth feeling all year. Laser Smooth Company offers the best laser hair removal services in the Gresham area. We offer our Gresham clients free consultations, and we'd love to help you take the first steps toward permanent hair removal. We are conveniently located at 2850 SE Powell Valley Rd in Gresham, Oregon. We are waiting for your visit. 
Contact us or call at (503) 867-6386 for your consultation