on Tuesday, April 4, 2023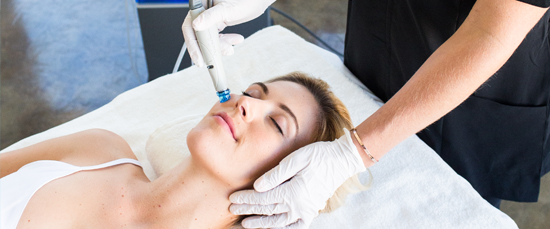 Laser Smooth Company Offers Top-Notch Laser Hair Removal And More! Try It Today.
Gresham locals know they can trust the team at Laser Smooth Company. Why? Because The Laser Smooth Company team has been here for the people of Gresham and the surrounding areas for years. We offer top-notch laser hair removal services and HydraFacial services – services made to help you look and feel better and more like yourself. Don't wait to book your appointment with Laser Smooth Company today! 
Try The HydraFacial At Laser Smooth Company
Are you struggling with skincare? Is your skin congested or oily? Do you wish you could seek out a treatment to even out your tone? Do you want to mitigate the appearance of fine lines and wrinkles? If you've answered yes to any of these questions, Laser Smooth Company can help! How? 
With the HydraFacial treatment. HydraFacial is available near you, Gresham locals. Choose Laser Smooth Company when you're ready to try the HydraFacial treatment. 
How Does HydraFacial Work?
All it takes is three steps and about 30 minutes of your time. You can sit back and relax while we handle the work. 
HydraFacial Step 1
During step 1, we cleanse and peel. With gentle exfoliation, we peel back the old layer of skin, exposing new skin. 
HydraFacial Step 2
Step 2 is the extract and hydrate step. We extract old skin and debris with gentle, painless suction while hydrating your skin with moisturizers. 
HydraFacial Step 3
Finally, we reach the infuse and protect step. We enhance the effect of the treatment and nourish your skin with antioxidants and peptides. This protects the skin and leaves your skin glowing. 
Try it soon! Book an appointment with Laser Smooth Company today. 
Get Permanent Hair Reduction With Laser Hair Removal Services At Laser Smooth Company
Laser hair removal is the only way to permanently remove unwanted body hair and give your skin that fresh, smooth feeling all year. Laser Smooth Company offers the best laser hair removal services in the Gresham area. We offer our Gresham clients free consultations, and we'd love to help you take the first steps toward permanent hair removal. We are conveniently located at 2850 SE Powell Valley Rd in Gresham, Oregon. We are waiting for your visit. 
Contact us or call at (503) 867-6386 for your consultation.