on Tuesday, November 29, 2022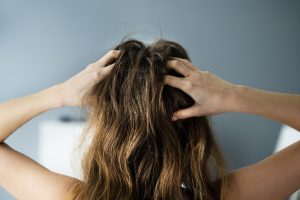 Laser Smooth Company In Gresham Offers Top-Notch Services
Gresham locals have relied on the top-notch services at Laser Smooth Company for years – and now you can too! If you're interested in removing unwanted body hair, improving your skincare routine, or promoting healthy hair growth, the team at Laser Smooth Company can help. Call in and learn more about our professional laser hair removal services or our HydraFacial services.  
How Can I Promote Healthy Hair Growth?
Do you have problems with your hair? Do you suffer from dandruff or other similar scalp conditions? Do you wish you had healthier, fuller-looking hair? If so, the Laser Smooth Company team can help. How? With our Keravive Scalp Treatment. 
What Is The Keravive Scalp Treatment?
The Keravive Scalp Treatment utilizes HydraFacial technology to give your scalp a little extra love and care. If you use a lot of hair products or wear extensions, there may be a number of scalp-related issues you have that prevent healthy hair growth. Healthy hair, after all, starts with a healthy scalp. The Keravive Scalp Treatment is designed to help treat those issues. 
How Does The Keravive Scalp Treatment Work?
Similarly to the HydraFacial treatment, the Keravive Scalp Treatment only takes three steps. 
First, we stimulate circulation while extracting dirt, oil, and debris from your scalp and hair follicles using HydraFacial's Vortex Technology. Second, we stimulate and nourish your scalp using the HydraFacial Keravive Scalp Health Solution. Finally, we extend and enhance the benefits of the in-office treatment by using the HydraFacial Keravive Scalp Health Spray. 
Don't wait – try it today! 
Get Permanent Hair Reduction With Laser Hair Removal Services At Laser Smooth Company
Laser hair removal is the only way to permanently remove unwanted body hair and give your skin that fresh, smooth feeling all year. Laser Smooth Company offers the best laser hair removal services in the Gresham area. We offer our Gresham clients free consultations, and we'd love to help you take the first steps towards permanent hair removal. We are conveniently located at 2850 SE Powell Valley Rd in Gresham, Oregon. We are waiting for your visit. 
Contact us or call at (503) 867-6386 for your consultation.