on Monday, June 13, 2022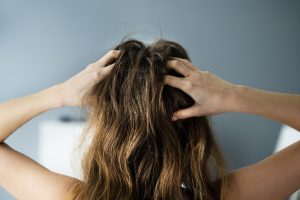 Laser Smooth Company Is Here To Care For Gresham Locals
The team at Laser Smooth Company has taken care of Gresham locals for years – and now we can take care of you too! If you live in the Gresham area and want to get rid of unwanted body hair, take better care of your skin, or even promote healthy hair growth on your head, we can help! You can try Laser Smooth Company's reliable services today. When you're ready to see us, just book an appointment for our laser hair removal services or our HydraFacial services. We look forward to helping you! 
How Do I Promote Healthy Hair Growth?
Do you want to help your hair grow in more healthy? If so, the team at Laser Smooth Company can help! Gresham locals who are eager for healthier, fuller-looking hair can try the Keravive Scalp Treatment now available at Laser Smooth Company. 
What Is The Keravive Scalp Treatment?
This treatment uses HydraFacial technology to cleanse, stimulate, nourish, and hydrate your scalp. The process helps your scalp stay healthy, which in turn will promote the growth of healthy hair. All you have to do is sit back and relax while we take care of your scalp. 
All It Takes Is 3 Steps
Step 1 – Oil and dirt are extracted from your scalp, which also stimulates circulation in your scalp. 
Step 2 – Your scalp is infused with a proprietary blend of growth factors and skin proteins, which will promote a healthy scalp. 
Step 3 – You can extend and enhance the effects of the Keravive Scalp Treatment with the HydraFacial Keravive Scalp Health Spray. You'll receive a 1-month supply with the in-office treatment. 
Get Permanent Hair Reduction With Laser Hair Removal Services At Laser Smooth Company
Laser hair removal is the only way to permanently remove unwanted body hair and give your skin that fresh, smooth feeling all year. Laser Smooth Company offers the best laser hair removal services in the Gresham area. We offer our Gresham clients free consultations, and we'd love to help you take the first steps towards permanent hair removal. We are conveniently located at 2850 SE Powell Valley Rd in Gresham, Oregon. We are waiting for your visit. 
Contact us or call at (503) 867-6386 for your consultation.