on Saturday, July 31, 2021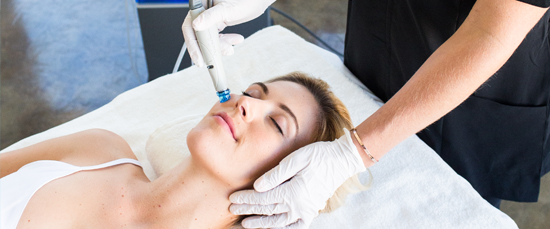 Laser Smooth Company Helps Gresham Locals Enjoy Their Summer
There's only a little bit of summer left now, but you can still make the most of it with smooth, hydrated skin thanks to Laser Smooth Company! Our professional laser hair removal services help you enjoy hair-free skin for longer while our HydraFacial services keep your skin healthy and glowing! Don't wait – stop by and see the Laser Smooth Company team today! We're eager to offer our Gresham customers all the best in laser hair removal and refreshing HydraFacial treatments! 
Enjoy Smooth, Hair-Free Skin For Longer With Laser Hair Removal
Is there anything better than the smooth-as-silk feeling you get right after a shave or waxing? Don't you wish you could get that feeling without the accidental cuts, the painful pulling, and the tedious repetitiveness required of shaving and waxing? You can! 
Gresham locals who are interested in enjoying the just-shaved feeling of hair-free skin for longer can rely on Laser Smooth Company. Laser Smooth Company offers professional laser hair removal services – the longest-lasting method of hair removal! Laser hair removal could help you enjoy smooth hair-free skin, not just this summer, but any summer! 
Hydrate And Stay Healthy
Even as the summer winds down, staying hydrated is absolutely crucial to having fun out in the summer. Not just your body, either – your skin needs hydration, too. After all, spending time sweating in the summer heat can do a number on your skin. What's a great way to boost your skin's hydration? With HydraFacial services at Laser Smooth Company, of course! 
The HydraFacial treatment focuses on cleansing, hydrating, and protecting your skin. This easy process can be done in just 3 steps over the course of 30 minutes! Gresham locals from all walks of life can enjoy the HydraFacial treatment at Laser Smooth Company because HydraFacial was designed to work for all skin types! 
Don't hesitate to make your appointment with Laser Smooth Company in Gresham today! We're eager to help Gresham locals enjoy smooth, healthy, hydrated skin. 
Get Permanent Hair Reduction With Laser Hair Removal Services At Laser Smooth Company
Laser hair removal is the only way to permanently remove unwanted body hair and give your skin that fresh, smooth feeling all year. Laser Smooth Company offers the best laser hair removal services in the Gresham area. We offer our Gresham clients free consultations, and we'd love to help you take the first steps towards permanent hair removal. We are conveniently located at 2850 SE Powell Valley Rd in Gresham, Oregon. We are waiting for your visit. 
Contact us or call at (503) 867-6386 for your consultation.