on Tuesday, June 23, 2020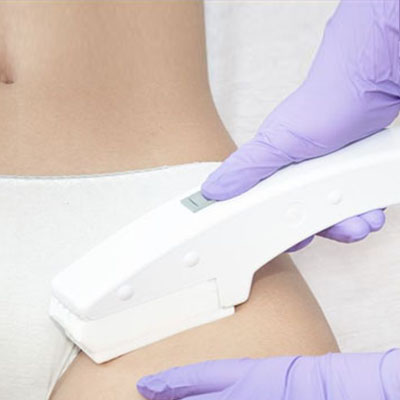 Laser Smooth Company Offers Top-Notch Laser Hair Removal
The days keep growing warmer as we get further into summer. Don't you want to be able to wear your summer clothes without worrying about the troublesome task of shaving or waxing? Why not try laser hair removal? Laser hair removal is the only hair removal option that results in permanently reduced body hair. At Laser Smooth Company, we are dedicated to offering our Gresham customers professional laser hair removal services that can't be beaten!
Before Your Laser Hair Removal Appointment
When you opt for laser hair removal with Laser Smooth Company, there are some before care practices that you need to take care of first. Before your laser hair removal appointment, we ask that all our Gresham customers have a clean shave with no stubble. Please make sure the treatment area is also clean of any makeup, lotion, perfumes, etc, before your appointment.
The lasers used for laser hair removal are attracted to pigment, so the best results happen when the hair being removed is darker than the skin in the same area. Due to this, it is best to be at your natural skin tone for laser hair removal. Avoid all tanning, even sunless tanning, for up to a month beforehand. For this same reason, it is also best to avoid bleaching the hair in the treatment area.
Avoid waxing or removing the roots of your hair follicles by any means for at least 3 weeks before your appointment. You must inform Laser Smooth Company of any medications you have taken within the past 6 months that may cause sensitivity to light.
Coronavirus (COVID-19) Precautions
At Laser Smooth Company we are taking precautions to prevent the spread of the Coronavirus (COVID-19). Please read our COVID-19 Coronavirus update and be familiar with the changes to our procedures at this time.
Get Permanent Hair Reduction With Laser Hair Removal Services At Laser Smooth Company
Laser hair removal is the only way to permanently remove unwanted body hair and give your skin that fresh, smooth feeling all year. Laser Smooth Company offers the best laser hair removal services in the Gresham area. We offer our Gresham clients free consultations, and we'd love to help you take the first steps towards permanent hair removal. We are conveniently located at 2850 SE Powell Valley Rd in Gresham, Oregon. We are waiting for your visit.
Contact us or call at (503) 867-6386 for your consultation.