on Tuesday, March 29, 2022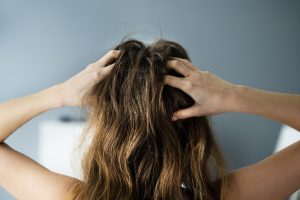 The People Of Gresham Rely On The Laser Smooth Company Team
For years, the Laser Smooth Company team has provided the people of Gresham with top-notch, reliable services. We look forward to more years of helping you, Gresham! Our laser hair removal services and HydraFacial services are perfect for when you want to look and feel your very best. Don't hesitate to book an appointment at Laser Smooth Company today, Gresham locals. 
Do You Want To Grow Healthy, Fuller-Looking Hair?
Are you unsatisfied with the state of your hair? Do you wish you could do something to promote healthy growth? Have you considered that healthy hair has to start with a healthy scalp? The Laser Smooth Company team is here with treatment to help you! 
Gresham Locals Love The Keravive Scalp Treatment At Laser Smooth Company
The HydraFacial technology makes it possible not only to cleanse, hydrate, and protect your skin – but also to promote a healthy scalp! Stop by and try the Keravive Scalp Treatment for yourself, Gresham locals. 
Treat Common Scalp Conditions
The use of some hair products and extensions can lead to scalp issues that interfere with the growth of healthy hair. The Keravive Scalp Treatment can counteract those effects and treat other common scalp conditions such as dandruff. 
A Quick, Relaxing Treatment
All you have to do is lay back and let the Laser Smooth Company team take care of you. We will cleanse, stimulate, nourish and hydrate your scalp. Enjoy the relaxing sensations of the Keravive Scalp Treatment and leave with a healthier scalp! 
Get Permanent Hair Reduction With Laser Hair Removal Services At Laser Smooth Company
Laser hair removal is the only way to permanently remove unwanted body hair and give your skin that fresh, smooth feeling all year. Laser Smooth Company offers the best laser hair removal services in the Gresham area. We offer our Gresham clients free consultations, and we'd love to help you take the first steps towards permanent hair removal. We are conveniently located at 2850 SE Powell Valley Rd in Gresham, Oregon. We are waiting for your visit. 
Contact us or call at (503) 867-6386 for your consultation.